Did you know that up to 25% of heat loss or gain is through un-insulated external walls?
Our engineered blow-in insulation solutions will increase the thermal performance of your double brick walls, saving you money and making your home more comfortable all year round. The process of installing insulation is non-intrusive and will add value to your home by upgrading to modern standards. By doing so, you will benefit now and in the long term.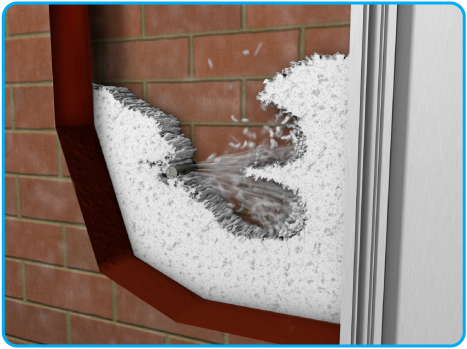 Supafil® CarbonPlus is a premium, engineered blow in glasswool insulation system for double brick cavity walls.
It is a high performing silicone treated product that displays exceptional thermal performance and has a proven track record in the UK over many years.
Supafil® CarbonPlus also offers new masonry, brick homes the benefit of a high performance thermal barrier, making your home more comfortable all year round. With the added benefit of a silicone treated, water resistant layer being added to your wall.
•  Excellent thermal performance
•  Save on energy costs
•  Non-combustible
•  Trusted insulation solution
•  Excellent coverage – fills all gaps and voids
•  Water resistant
Supafil® CarbonPlus is an ideal, high performing solution to installing insulation for double brick wall cavities in new homes. Supafil® CarbonPlus should only be installed by Approved Installers to ensure the highest quality and installed performance. The process is quick, clean and provides minimal disruption to your family.
Install Instructions
---
The insulation is blown into the wall cavity space by Approved Installers. Supafil® CarbonPlus can be installed through the internal or external walls of a new home. Small holes are made through the internal wall or in the mortar in the external brickwork.
The Approved Installer will use a prescribed pattern for making the holes that ensure an even coverage of insulation. The insulation will completely fill the wall cavity and provide a thermal, water resistant barrier. Once the insulation is installed, the Approved Installer will fill all the holes to match the existing mortar. The process is quick and clean and will provide minimal disruption – it will be completed before you know it.
The installation of insulation will only be carried out once a full assessment of the suitability of the property and area to be insulated has been completed.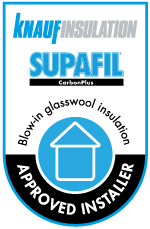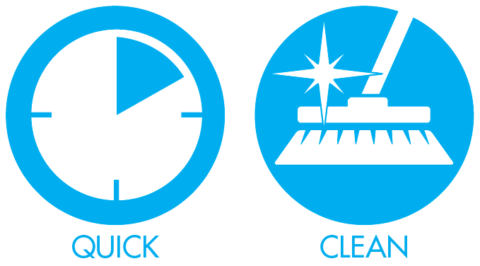 Cavity Wall Installation (improving thermal performance)
1. After the Approved Installer has carried out the initial checks to ensure the property is suitable for the installation of blow-in insulation, a series of holes are drilled in the external wall
2. The holes are drilled in the mortar in order to ensure the aesthetic appearance of the wall is not compromised
3. The Approved Installer systematically blows insulation through the holes to ensure complete coverage in the cavity
4. The holes are filled with matching mortar
Specifications
---
(R-Value)
(m²K/W)
Installed density
(kg/m³)
Thermal conductivity
(W/mK)
Cavity width
(mm)
Minimum bag usage rate
(bags per 100m²)